I registered my email address, but haven't received a tentative registration email.
Be sure to check first.
An email is sent with the title [Japan Wi-Fi auto-connect/tentative registration]. Check if the email has been received in your Spam folder or Promotions folder, depending on your usage environment.
Have you configured your email address to reject some email reception?
If your email service has the following settings, you may not be able to receive some emails, so be sure to check.
If you are using a domain whitelist, add @wifi-cloud.jp to the whitelist.
If you have configured your email address to reject any email containing URLs or any email from computers, disable these settings.
Is the email address correct?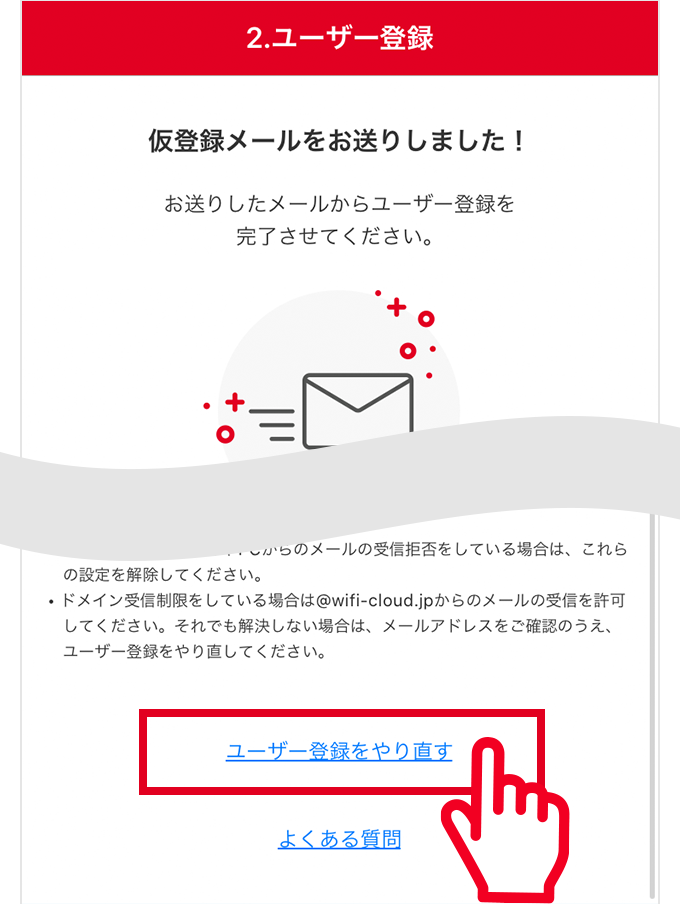 To make correction of your email address, tap "Perform user registration again" on the app screen and re-register.